Reading Counts

_
Building Readers with Reading Counts!
Scholastic Reading Counts!
is an independent reading program that tracks student success on the books they read both in and out of school. It creates a personalized and engaging learning environment that ensures independent reading accountability! It
motivates
students with suggested reading choices that match their interests and reading levels, e
mpowers
teachers with reports and actionable data to assist students with their reading skills, and
reinforces
comprehension, vocabulary, and fluency skills
Our students have access to quizzes for over 70,000 books. This means that students will be able to earn points for many of the books they read from the school library, classroom libraries, and even some books from home.
Students will be assigned a range of leveled books to read. For example, if the child's reading level is 500, the child will be able to select books in the 400, 500, or 600 levels. You can check book levels at home using
http://src.scholastic.com/ecatalog/
. Point rewards will be determined by each grade level and prizes or rewards will be distributed monthly this year.
We are asking for donations of gummy worms to assist with our Book Worm prizes. Donations can be sent to Mrs. Kloos' office. Thanks for your support in this
J
Reading Counts is designed to grow family literacy experiences. This program provides books for your child to share with you. So, please devote some time each evening to read and talk about books with your child.
Powered by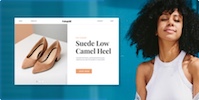 Create your own unique website with customizable templates.